Security personnel of the University of Calabar has arrested two men for snatching a phone worth N88,000 from a 100-level Computer Science student of the institution, Godwin Okoro on Wednesday, April 21.
The suspects identified as Mathias, 22, and Bassey Edet, 23 reportedly snatched the phone from the victim while he was on his way to withdraw money from the bank.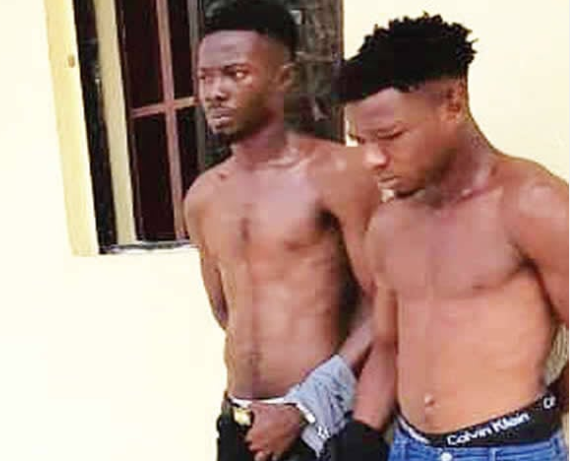 The suspects upon interrogation confessed that the phone was sold for N10,000, and pleaded for forgiveness pledging that the phone will be recovered from the person it was sold to.
Reacting to the arrest, the university's Vice-Chancellor of the university, Prof. Florence Obi commended the security personnel for apprehending the robbers, saying the suspects who are not students of the university have been harassing undergraduates on campus, especially in the hostels.