This is to officially inform all the bonafide students of the Institute of Management and Technology (IMT) Enugu (ND1, ND2, HND1 and HND2 students) that the 2nd semester Examination Time table has been PUBLISHED in the notice board at campus 3 as scheduled to hold on 15th March 2021.
On this Notice, All students of the Institute (ND1, ND2 HND1 &HND2) are expected to copy down their exam timetable to know the date as being scheduled on their respective classes.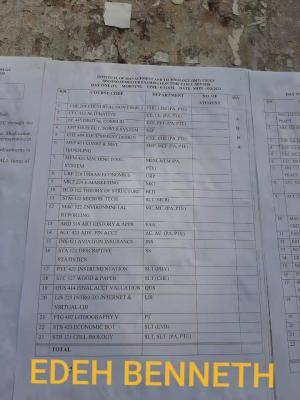 You are pleased requested to report observed errors to the STTC through the respective HODs immediately.
HODs are pleased to compile observed errors (omissions, Duplications e.t.c) and forward same to the chairman STTC through their respective school, Reps. on the committee.
Students are advised to keep checking the notice board on the case of adjustment in time table.