The end is yet to be heard of the gruesome murder of a LASU final year student Favour Daley-Oladele as the various accomplice to the crime reveal haunting details.
The self-acclaimed pastor of the Cherubim and Seraphim Church, Solution Chapel, Ikoyi-Ile, Osun State, Segun Philips, revealed he was paid N210,000 to use the final year student of the Lagos State University, for money rituals. This was after Favour's boyfriend, Owolabi Adeeko, had smashed her head with a pestle and contracted him afterwards.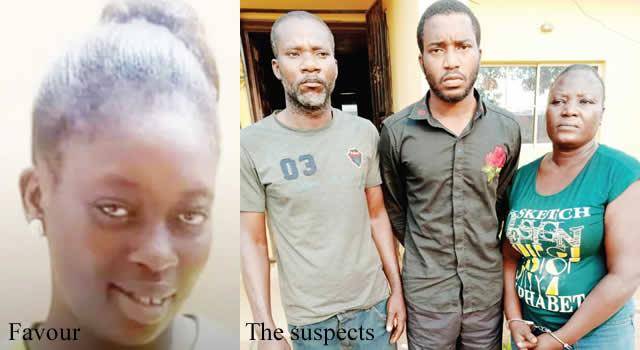 It was gathered that, the Cherubim and Seraphim pastor slaughtered and removed the breasts, heart and other vital organs from Favour's body, and the organs used to prepare a concoction for Owolabi and his mother. However Owolabi's mother wasn't aware that the concoction she was given was prepared with human organs. She was deceived that something different was done.
The culprits were arrested after the deceased was reported to have left home to an unknown destination since December 8, 2019, and had not been seen since then, hence, she was reported missing by her parents at the Mowe Police Station."